In 1650, nearly fifty years after the death of Queen Elizabeth I, the successful poet Anne Bradstreet published "In Honour of that High and Mighty Princess, Queen Elizabeth." The poem praises Queen Elizabeth's greatness and glory, but this praise extends beyond the accomplishments of the Queen, expressing Bradstreet's distaste for the patriarchy:
Who was so good, so just, so learn'd, so wise,
From all the Kings on earth she won the prize.
Now say, have women worth, or have they none?
Or had they some, but with our Queen is't gone?
Nay Masculines, you have thus tax'd us long,
But she, though dead, will vindicate our wrong.
Let such as say our sex is void of reason
Know 'tis a slander now, but once was treason.
Bradstreet, though speaking specifically of Elizabeth to convey her thoughts on the treatment of women, is touching upon a trend of powerful early modern royal women, including: Mary of Hungary, Mary of Guise, Mary Stuart, Catherine de Medici, Anna of Denmark, Princess Anna of Sweden, Anne of Brittany, Sophie of Brandenburg, Christina of Denmark, Giulia Gonzaga, Raja Hijau, Jeanne d'Albret, Juana of Castile, Louise of Savoy, Margaret of Austria, Duchess of Savoy, Margaret of Parma, Nur Jahan, Marie de Medici, Henrietta-Maria, Ana Nzinga, Anne of Austria, Christina of Sweden, Sultana Kösem, Maria Anna of Spain, Maria Francisca of Savoy, Mary of Modena, and more.
Of these rulers, Queen Elizabeth I is perhaps the most legendary and well-known. She was a queen who cared about her people, who presided over a contentious and broad Protestant settlement, and defeated the Spanish Armada, a fabled victory. Elizabeth proudly claimed herself to be "mere English," and in accordance with this value, she never left England. Despite this, through ambassadorships, letters, and gifts, Elizabeth managed to sustain strong relationships with the royal women in her life and around the world. 
From the time she was a young girl, powerful women–such as Boudicca, the Celtic queen who fought the Romans fifteen hundred years earlier–were a part of Elizabeth's studies. Beyond study, influential women encircled her life, including her mother Anne Boleyn and her four subsequent step-mothers: Jane Seymour, Anne of Cleves, Katherine Howard, and Katherine Parr. Elizabeth was also the half sister of Mary I, who ruled England from 1553 to 1558, and cousin to Lady Jane Grey, who ruled for only nine days before being executed. The relationships between Elizabeth and her family members were often fraught. 
One of the more contentious relationships Elizabeth had with another ruler was with Mary Stuart, Queen of Scots. Many Catholics saw Mary as the rightful queen; they refused to recognize Henry's nullification of his marriage to Cather of Aragon, and so Elizabeth was regarded as a bastard. The relationship between the two rulers was tense. Mary eventually spent nineteen years in England under house arrest after fleeing Scotland. The house arrest ended with her execution in 1587 for partaking in plots against Elizabeth's life.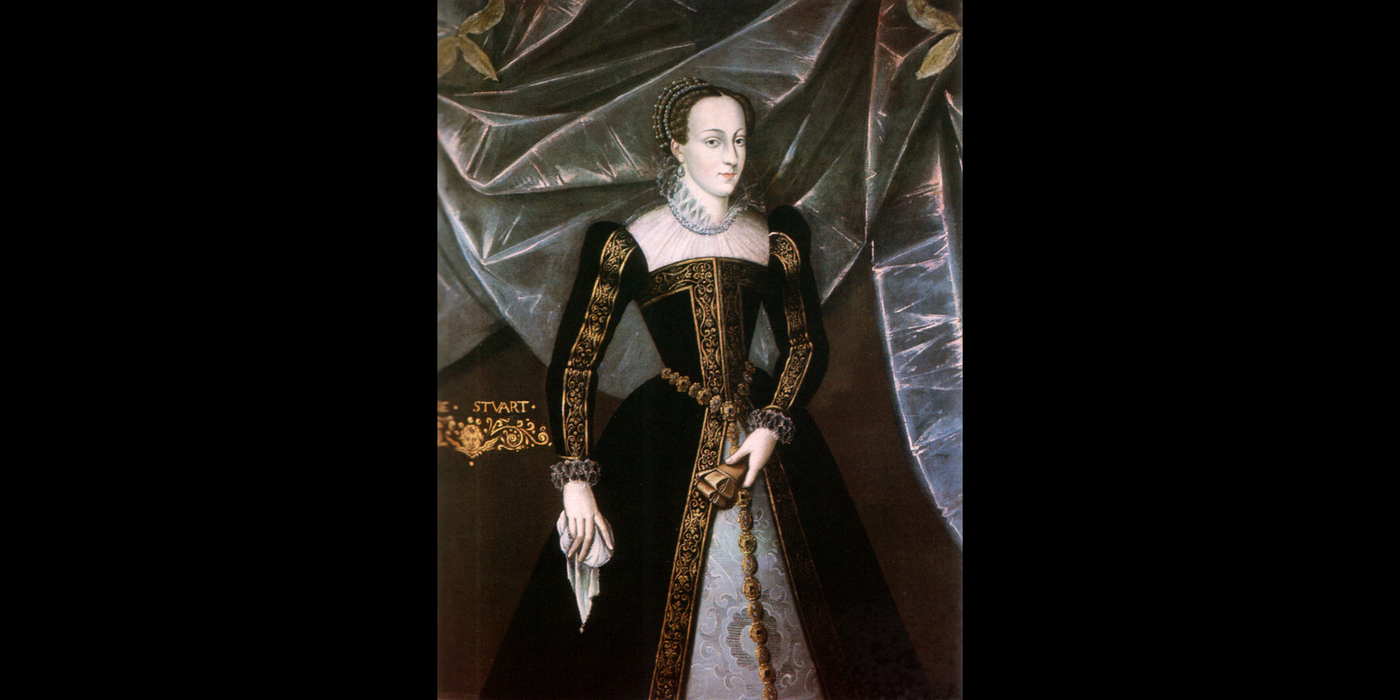 Mary Stuart, Queen of Scots. Sourced from Wikipedia Commons. 
Elizabeth also had relationships featuring various degrees of friendship and rivalry with Catherine de Medici, Princess Ceclia of Sweden, the Tsarinas of Russia, and the Sultans of the Ottoman Empire. Regarding Catherine de Medici, the French queen from 1547 to 1559 and then queen mother until 1574, she and Elizabeth were in close contact through letters and ambassadors; Catherine tried for many years to negotiate a marriage between several of her sons and Elizabeth. Elizabeth never did marry, and despite diplomatic endeavors, relations were often difficult between Elizabeth and Catherine. Princess Ceclia of Sweden, on the other hand, adored Elizabeth and insisted she and her husband, the Margrave of Daden-Rodemachern–whom she married in 1564–visit the English court. King Erik XIV of Sweden, Cecilia's half-brother, asked the princess to work with Elizabeth on matters of diplomacy, leading the queen and princess to spend a great deal of time together. Elizabeth later became godmother to Cecilia's first child, Edward. Nonetheless, Cecilia enjoyed an extravagant lifestyle, and she began to incur enormous debts while in England. As the debtors began to close in, it was likely suggested that Cecilia return to Sweden, ending the closeness between her and the queen. 
With the Tsarinas of Russia and Sultanas of the Ottoman Empire, Elizabeth exchanged regular letters and gifts. In 1593, Elizabeth gifted a miniature of herself set with jewels, a gilt plate, and gold cloth to Sultana Safiye, the wife to Sultan Murad of the Ottoman Empire. In return, Sultan Murad's mother sent Elizabeth a golden Turkish dress in the style of royal attire. This exchange of gifts continued into the reign of Sultan Mehmet III; the gifts given and received included a coach, a robe, a girdle, hand-made handkerchiefs, and a necklace. In addition to gifts, Elizabeth expressed her admiration and respect through her correspondence, specifically showing interest and concern for the Tsaritsas Irena and Maria Gregorievna of Russia. In fact, in a letter to Irena, Elizabeth clearly conveyed her admiration of the Tsaritsa's honor and wisdom. 
Elizabeth had a long rule, and her diplomatic relations were vast and complicated, but she was ultimately one of many successful queens, even if not every story is as well-known as hers. One last example of this is the rule of Ana Nzinga, queen of Ndongo and Matamba, current day northern Angola. She reigned for over thirty years until her death in 1663. She was known for her strength, diplomatic skills, and military might, cleverly manipulating the Portuguese, the Dutch, and other African kingdoms to secure her rule.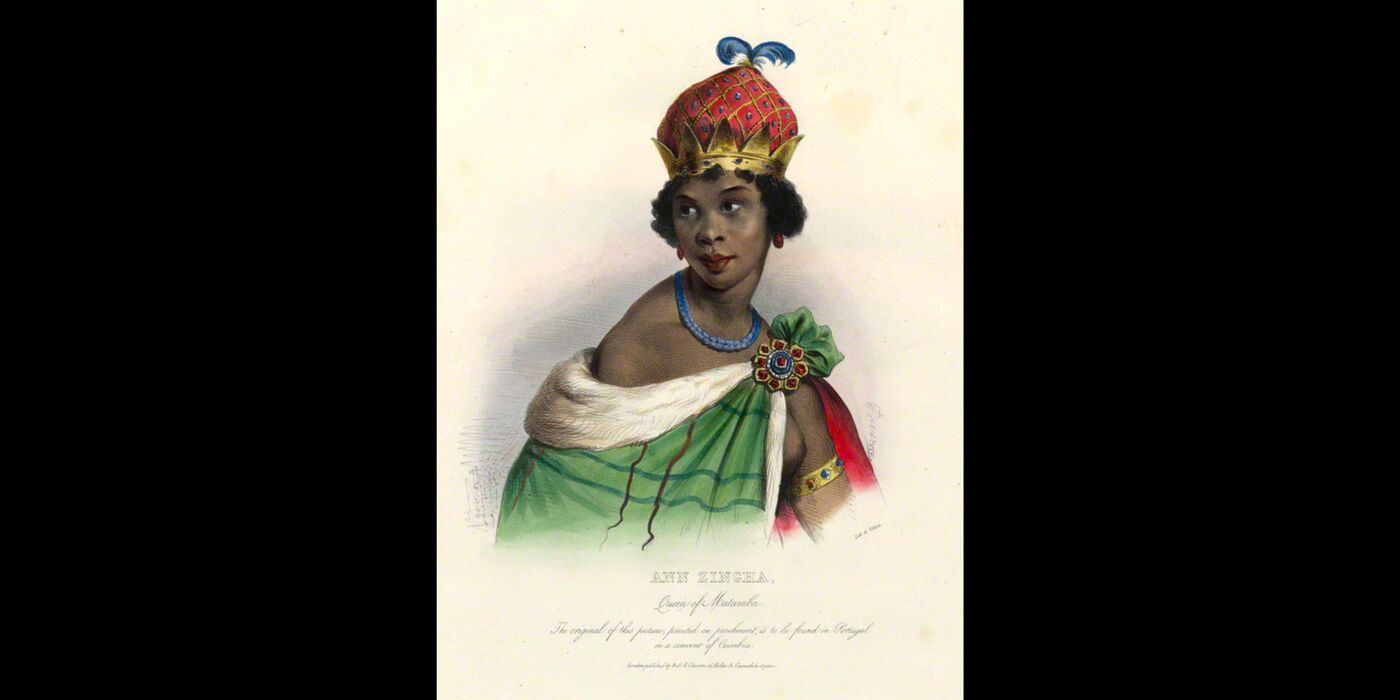 Ana Nzinga, queen of Ndongo and Matamba, 17th century African ruler. Sourced from Wikipedia Commons. 
Stories, such as this one, of the brilliance and cunning of female rulers exist before the era of Elizabeth, after, and during. Queen Elizabeth I had an exceptional rule, a rule that set an example for women, royal and otherwise, in her time and in the centuries following, but she is ultimately one of many powerful female rulers whose story makes the women of the world stronger when told. 
This editorial is not only to provide information about Queen Elizabeth I and global royal women but also to serve as a call for papers for biographical essays and other short essays on the subject of early modern global queenship and royal women for this website. Please contact Carole Levin levin829@yahoo.com and Gina Luria Walker gina@thenewhistoria.org.
Carole Levin is Willa Cather Professor of History Emeritus at the University of Nebraska. She specializes in early modern English cultural, political, and women's history. She is the author or editor of twenty books, most recently The Reign and Life of Queen Elizabeth I (2022). She has held fellowships at the Folger Shakespeare Library and the Newberry Library and was a Fulbright Scholar at the University of York. She co-edits the series Queenship and Power for Palgrave and the New Interdisciplinary Approaches to Early Modern Culture for Routledge.