This is a universal dream:
"Nothing so occupies the whole mind of a girl as does study: to which, as a place of refuge, she may be allowed to flee on any occasion."
—Anna Maria van Schurman (1607–1678), who was "granted special admission into Utrecht University and became the first female university student in Europe—but under the condition that she sit inside a specially-constructed curtained booth during the lectures." (Project Vox)
This is one reality:
"Since the Taliban's takeover last August, girls in secondary education and above have not been allowed to attend schools or universities. The Taliban stated that they were preparing 'special instructions' for the education of girls."
—The Guardian, February 3, 2022
"The current crisis is putting girls' futures on hold. Because of the current ban, the majority of Afghan girls won't pass the grade they were promoted to."
—Pashtana Durrani, January 2022
Pashtana Durrani is a visiting fellow at the Wellesley Centers for Women. She is an Afghan human-rights activist and community development expert whose focus is girls' education. During her time at WCW, she is continuing her research to help Afghan women and girls pursue education, and support the health of Afghan mothers and babies.
Durrani is the founder of LEARN Afghanistan (@LearnAfg), a grassroots organization established to safely and securely provide education to girls through a distributed network of tablet computers using an offline platform. Through LEARN, she has educated 7,000 girls and boys in Kandahar, Afghanistan, and trained more than 80 teachers there in digital literacy. LEARN also focuses on girls' health and has trained 700 girls in menstrual hygiene management.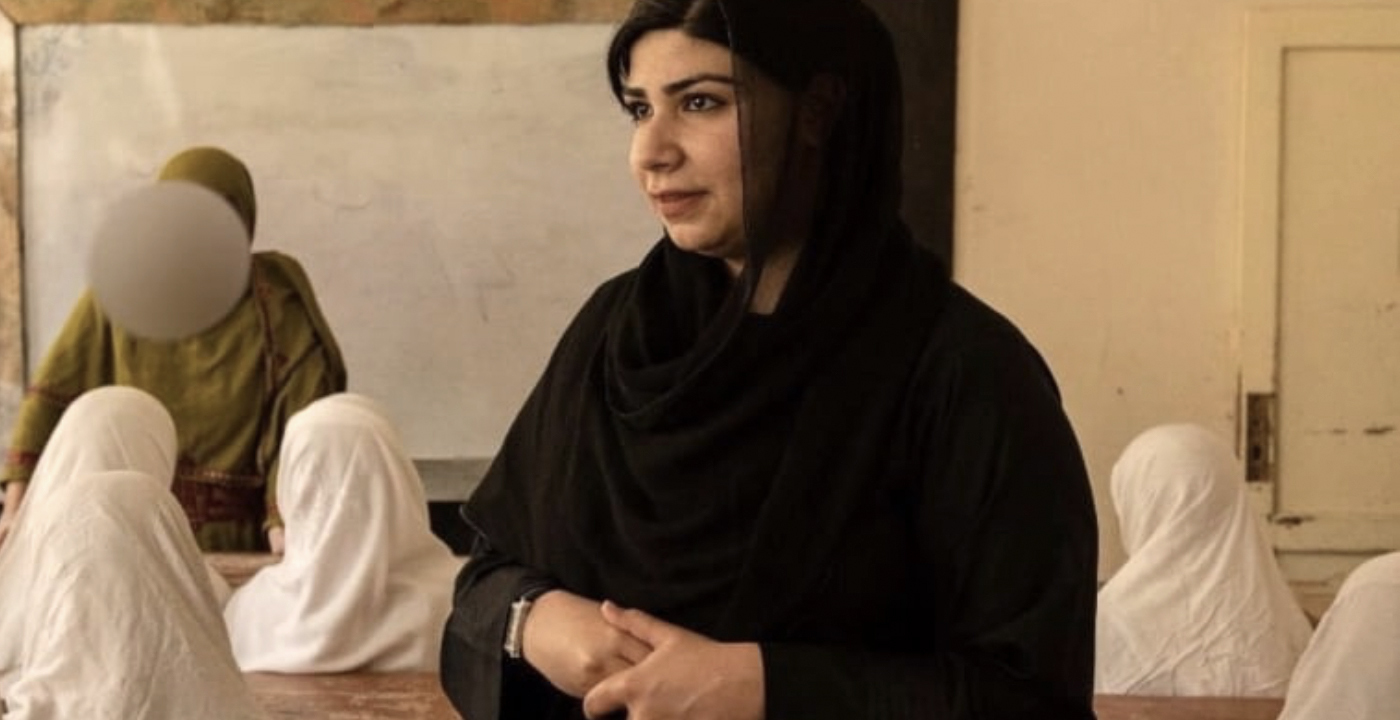 Pashtana Durrani | Image submitted by Pashtana Durrani 
Awards & Recognition
Durrani has been named an Education Champion by the Malala Fund for her outstanding work to advance Afghan girls' education. She is a global youth representative for Amnesty International and a board member of the steering committee for the Global Environment Facility, an international partnership to address pressing environmental concerns. She is also a winner for the 2021 Tällberg-SNF-Eliasson Emerging Leader prize, which recognizes leaders who have addressed complex global challenges in innovative ways. Durrani was among the BBC's list of 100 influential women for the year 2021. And she appeared on the #TIME100 Talks in December 2021. 
Girls desire to be educated. Historical misogyny is the obstacle in their way. The New Historia asks, how can we collectively shift the globe on its axis even an iota so that females can cultivate the life of the mind without breaking the laws of men?
Pashtana Durrani and I are collaborating on a plan to teach an online course in feminist historical recovery in the fall semester of 2022 to both Afghan and American students.
In Durrani's words, "Girls' rights are human rights."
Gina Luria Walker is the director of The New Historia.